Believe and You Can Achieve!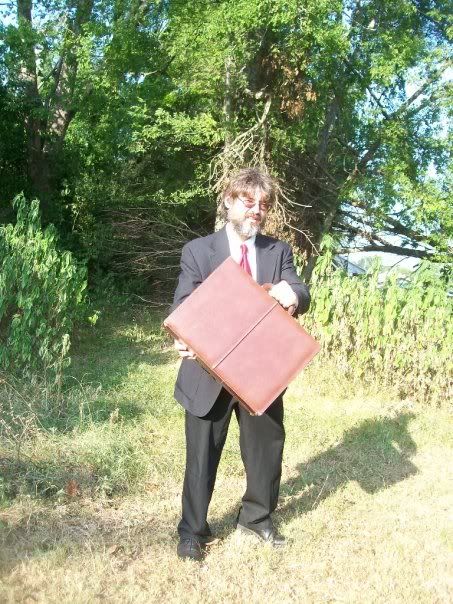 For years I have wanted to rock climb. A few weeks ago one of my friends offered to help me climb. I work out so much, I thought physically it shouldn't be a problem. And it wasn't. It was looking down twelve feet hanging on the wall thinking it's time to get my feet on the ground.
Starting the quest.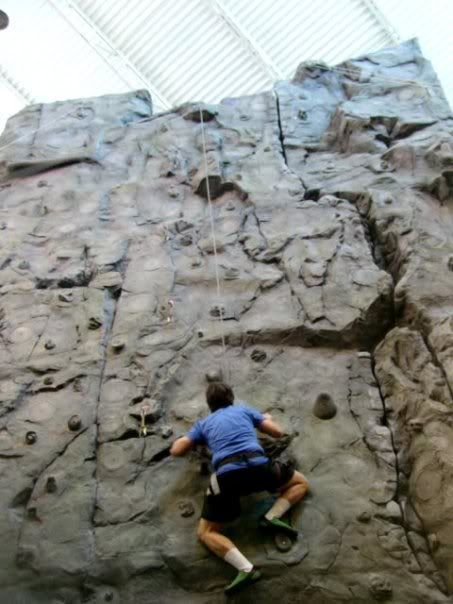 So the first time I got up fifteen feet. It sure was fun, however I was glad to be on the ground. I had a decision, I could say that I rock climbed and never climb again. Or face the challenge and go try again.
The next day I climbed again, I got up to about the same height, then came back down. The next time I learned how to belay, that's the person that pulls the rope up as the climber climbs. That made me feel better about falling. All you have is a harness, a rope, a knot and the belay to save you if you fall. You have to trust it!
Getting over the fear of falling.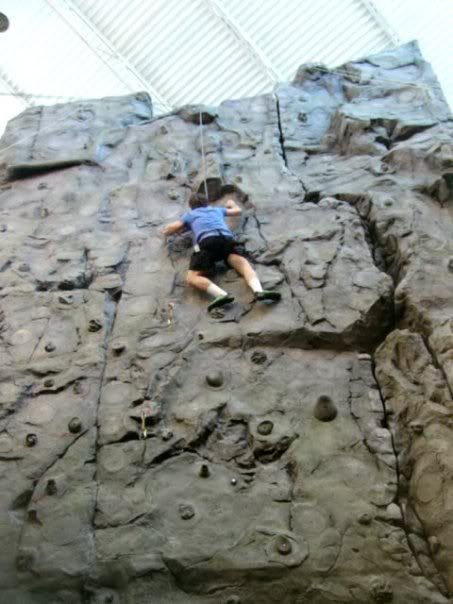 Once I gained the trust in the rope and falling, I knew I could get to the top. So I started to climb. Don't look down, don't think about how high you are, trust in the rope and the belay. I fall back to gain a bit more trust in the rope and the belay. Then one hand and one foot at a time, climbed up to the top in and rang the bell. A great feeling. Coming down was great.
Believe and you can achieve!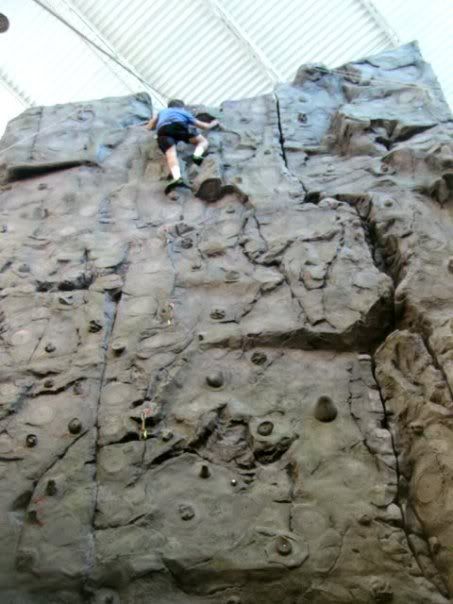 Then I climbed again on another side. How awesome! I could feel my legs, forearms and biceps burning. As I walked away, it was great. Facing the fear of heights, falling and learning to believe in yourself.
If you can believe you can achieve!
Go out there and achieve!

Herb Rock Climbs To The Top
Watch it 600% faster than normal!
Rock and Roll!