The Insomnia Film Festival was Postponed, so I made a short film anyways.
The Burden, the work.
Apple's 2008 24 Hour Insomnia Film Festival was postponed because of technical issues on their part. To be honest, I wasn't going to film anything after it was canceled.
A few great filmmaker friends and I were going to compete and it was going to be a blast to make a great three minute film in 24 hours. However it wasn't meant to be. The Insomnia Film Festival will be up in a few months, I'm sure we'll compete.
It was a beautiful day on Saturday, so I thought about fixing some of my bike tires. When I was done, the bright 5 o'clock lighting shined on my bikes. Then it hit me, I have to film this!
So I ran in and got a camera, and start filming a short movie. Came up with a story on the spot and how to tell the story through images. I knew I wanted to make an Avant-garde Art film.
It took about an hour to shoot. I dumped the footage as I went on a bike ride and played a great game of chess. Came back home and cut the footage in about an hour. Then composed some theme music in about twenty minutes.
Then compress it and put it on the
YouTube
. So this is a four hour movie fest. If you make a movie in less than four hours, let me know! It would be great to see!
Hope you enjoy
"The Burden"
.
"The Burden"
, one man faces a burden we all must face one day.....
Will the burden take over his life or will he learn how to face the truth.

"The Burden" Avant-garde Art Film
Photos:
The Burden, the truth.
The Burden, the realization.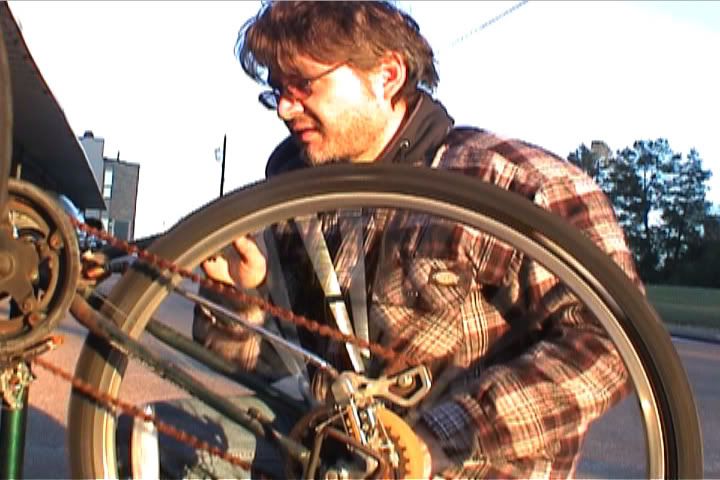 The Burden, facing the problem.
The Burden, the thinking.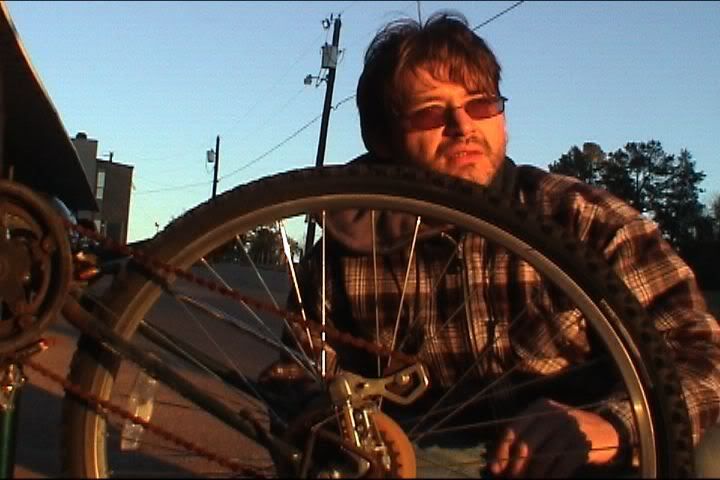 The Burden, living your life.