The Free Speech Area After Ike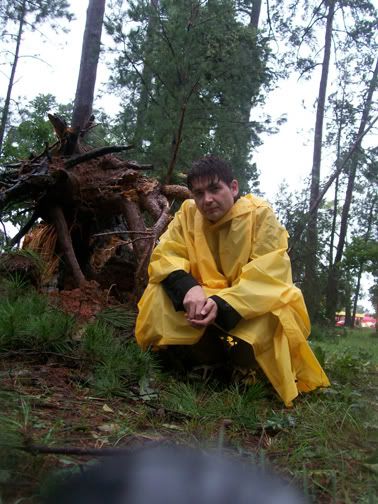 Ike came and went through East Texas quickly leaving 100,000 folks without electricity and many trees blown down. The only positive thing is that the weather is a lot cooler than three years ago with Rita, so living with out air conditioning it's not near as bad. However it is going to take a while to clean up all those trees and wind damage. We were lucky to not have any flooding.
Right before Ike hit us, I ran out and recorded this song.
CNN
called up and ask if they could use it on aire. Not sure if they will use it or not, however it's still cool to have them hear about it. By the way, I was making this up on the spot trying to beat the heavy rain and the power outage.
"Ike the Hurricane" Music Video
Some more trees broken in the wind of Ike.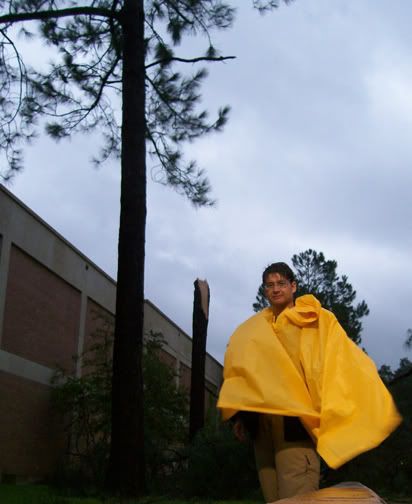 I caught a large gust of wind during Ike on tape.
The Power of Hurricane Ike
Here is the La Nana Creek Trail the day after, at the end you will see the big trees.
La Nana Creek Trail - the Day After Ike
Photos:
Happily sandbags that weren't need this time.
The wind power of Ike, look at how tall those roots are!
Rocking out in front of some wind damage.
Posing with the cut up trees two days later.
Barely made it in to this shot!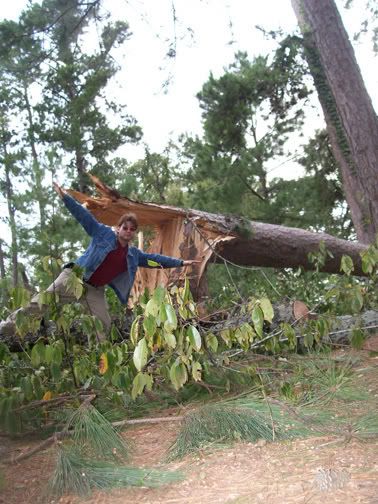 CNN calling me about the
Ike Song
I wrote.
Line at Walmart two days after Ike.