Look I'm Flying!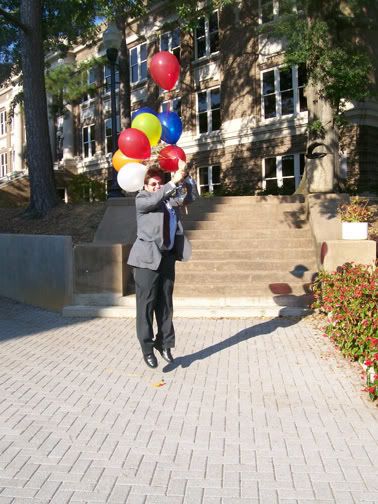 Sometimes life knocks you down. You can give up or work harder. So when someone gave me a bunch of balloons, I made a short movie to make the world a better place.
It's hard to be down when someone gives you a balloon. And I gave the balloons all away after the movie. Everyone that got a balloon had a smile on their face.
"Balloons" Short Film
Always keep on rockin'

"Things Aint That Bad" Music Video
Have a great day....brother.
Balloon Photos: