Three Months without Shaving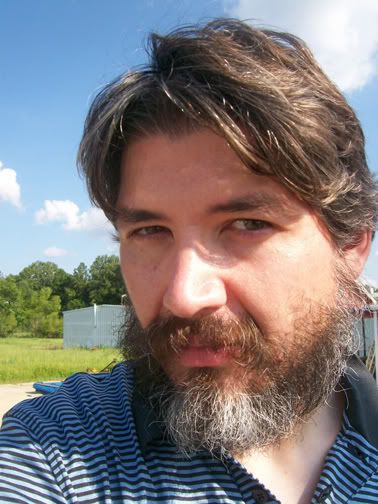 Three months ago,that's twelve weeks ago, I stop shaving to prepare for the role of acting as a
homeless man
. At the time I had no idea how my beard would look since the longest time I have gone without shaving was about a month. Looking at my beard, I am still shocked at how full it has grown.
Living with a beard isn't easy. Eating is one problem, food and drink gets caught in the beard. Since I haven't trimmed the beard, I have bitten some mustache hair on more than one occasion. Also I have use a napkin a lot more, especially while eating BBQ.
Also people treat you differently with a lot of facial hair. I guess people assume that you are a bum. Until I start talking, many look at you like you have no right to be there. However most people treat me the same when I have my suit and tie on. A suit and tie can make a bum look like a million bucks, I guess.
Beard and a Suit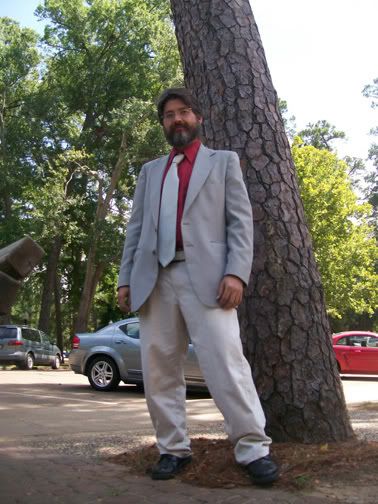 I got to go on a quick holiday in South Texas. Made a short movie while I was down there with all of the psalm trees. Down there I picked up a used GPS Device and made a movie about
Geocaching
. Hope you enjoy it!
The Beard and Me on Holiday

"Geocaching" Short Film
Rockin' Out While Jumpin'
I went to a few pawn shops down in the valley and found a cheap used electric guitar. It plays great for the price. Here I am rocking out on it, this proves you can do a lot with a fifty dollar guitar. Amazing!
"Stranger Meeting" Music Video
"Stranger Meeting" mp3
Beard and Palm Trees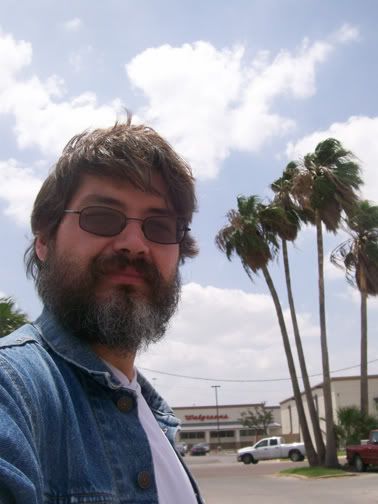 For some reason I love this Water Tower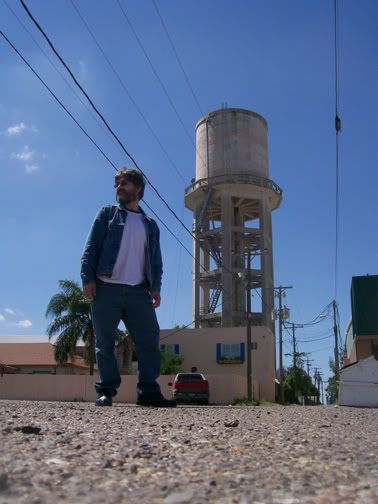 Some of the damage after the hurricane.
Rock and Roll!