Searching for the Truth.
Summer I is over an Summer II has started. Summer I went great and so far so has Summer II. It is great to teach in the summer, you can focus on one class for over a month and this year we only go to class four days a week. So that means that I have more time on the weekends to make films! Look for some more quick
Art Films
!
The Music For Children Class Summer I '08
The Old Game Club Gang.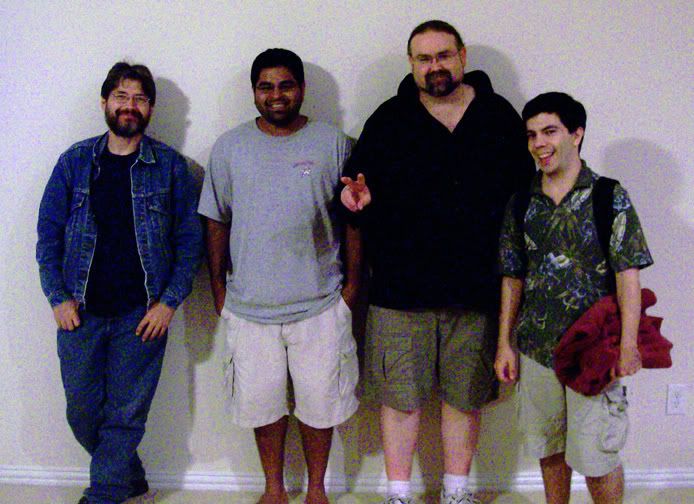 I had a chance to hang out with the old G.A.M.E. club gang for a few hours the other day. It's great to talk about shop, mainly computers and technology with the old gang. And we had some great grilled food too! A great time had by all and I got to rock out while fireworks flew through the air.
Also I got the idea of making a few games for the Facebook. They are not great, I am not a programmer, however I can make a mean web 1.0 webpage! Enjoy and add them in the
Facebook
if you want.
Herb's Guess Number Game
Hangman Herb!
Rockin' Out!
Lately I have wrote a few songs for my next film. I start filming in the next few days, that's why I have a beard, so I made a video with me coasting down a parking garage. It was fun and it looks a lot faster on my camera's video then in reality. I am coasting about three miles an hour. Enjoy!
"So Lost, That Life" Music Video
Kickin' It on a Bench.
Life is good. It's great to kick it here in East Texas. Yeah the best place in the world!