Rockin' out on my new Axe
It has been a while since the last Herb Report. While down in Houston looking for another dream guitar, I got to hang out with a great friend and we shot a quick podcast. We talked about whatever, guitars, technology, history of computers, Apple TV, iPhone, social networking web sites and the price of gasoline.
55 minutes of the Herb Report!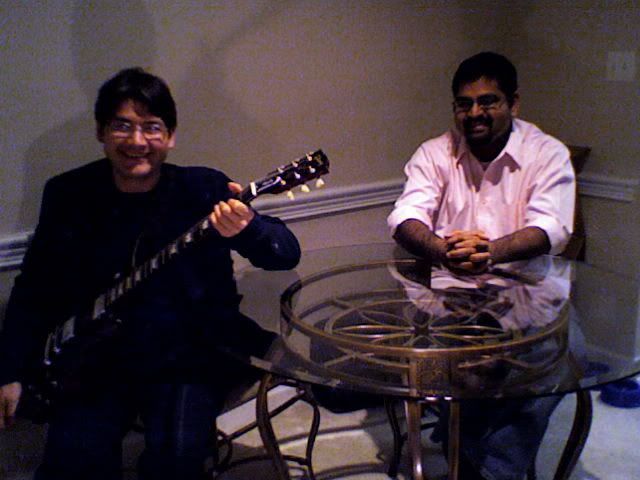 Thanks Amit for co-hosting the Herb Report, it's a fast 55 minutes and a lot of great information for all.

The Herb Report (Cast 14) (3-10-08)
Playing a Rock Band gig in Houston. I'm the one singing.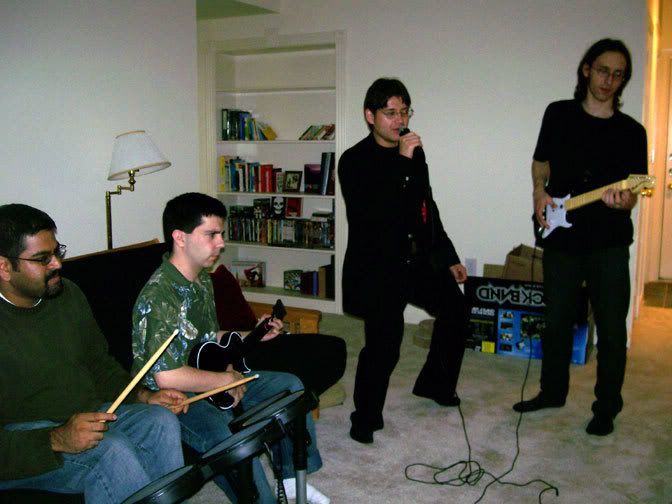 I had to chance to play the video game, Rock Band, for the first time on this trip to Houston. Amazingly I'm not that good on the guitar, I was better on the drums and a lot better singing. Ok on the bass.
It was fun, however I wished they had more songs that I liked. Some Beatles, Buddy Holly, Hall & Oates, Huey Lewis and the News, Journey, The Cars and Ah Ha would rock. And if they had the Nerd Song or Sweater Girl, that would be cool too.
By the Way, here is my new dream guitar.
Here I'm rockin' out on my new axe. The amp is on eleven and man it sounds great! Man this Les Paul sounds great! Rock and Roll!
"In The Sky Part 4" 2 min Guitar Solo by the Internet Legend
"Sweater Girl" Music Video on Les Paul
Rockin' without shoes!
Rockin' all over the world!