Somebody stole my bike.
On Monday I went out to go ride my bike to class locked in front of the Music Building, and my bike was gone! I was a bit sad, oh well I only paid five bucks for it. So I started the long walk from the Fine Arts Building to the Art Building.
As I was walking, I looked at a few bikes, parked illegally on the side of the Music Building. One looked like my bike, so I walked over and low and behold it was my bike! The chain was missing, so I got on it and rode to my class.
I had to ride it home and get another bike chain, then ride it back, lock it and drive my car home.
The moral, if you have a positive attitude, you can get your bike back.
Rock and Roll
And Happy Halloween!!!!
What should I be this Halloween?
A hippie?
A Starfleet Hologram Doctor?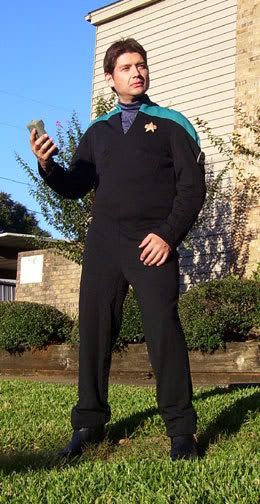 A Model, that's right I said it. Well at 5 O'clock lighting at least.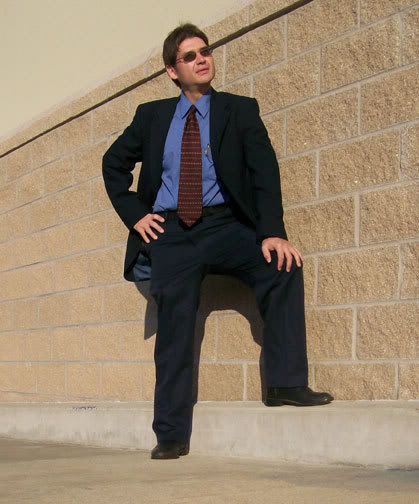 Or a Rock Star!
Here is a music video the MHL 362 class helped me filmed. I am showing the class how to make their own music videos.
I wrote this song back in February and forgot about it. Man it's one of my best rock and roll songs! I'm glad that I found it again!
"Somebody Stole My Girl" Music Video
And I always love wearing this uniform.
Stare on the Square photo.
Can you pick me out?