Are you Ready for the Summer!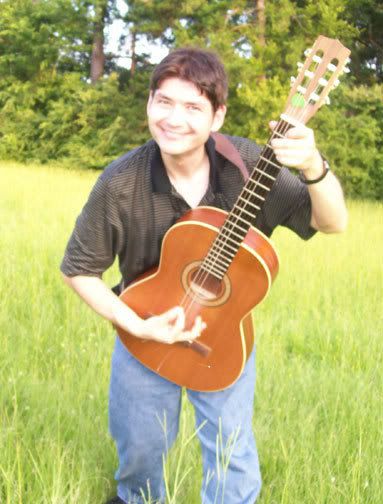 It was a crazy five days off between summer sessions. I ran 15 miles, rode my bike all over, played a few video games, went out to eat some catfish with my mom, rocked out at an open mike night and it rained like someone forgot to turn off the faucet.
Having a few days off, I got to spend some time writing. I worked on a one-act play which is almost finished. And I felt like writing some songs and making some music videos. If you want to star in a music video with me, let me know.
On 07-07-07, I wanted to make a Avant-garde electronic music composition with an Avant-garde music video. I hope that you like it. It is 'far out' as the kids would say.
"Bye Then Smile" Music Video composed on 07-07-07
It was raining so much, here is a song about all that rain. I recorded it and shot the photos when it was raining.
"Raining On My Soul" Music Video
And here is another one of my sad whiny emo songs. I've been listening to a lot of Weezer lately. I hope to write a few more hits, like
"I'm a Nerd"
and
"Sweater Girl"
, that rock as hard as some of Weezer's songs.
"Saying Goodbye" Music Video
And smile and enjoy life! That's what I do and I rock out harder than anyone else in the world! Rock and roll!
More photos:
I can command a small fish boat.
I want to built a bridge one day.
I love to smile.
I'm about to rock out. Where is Social Bliss?
I'm a rock star with a green pick.