Howdy you all, Happy 4th of July!
This summer is going by fast. Real fast. It seems like only the other day since Summer I started and now it's over. Maybe it was the jet lag from the European trip, that's how my Summer I started.
We had a great time in the Music for Children class Summer I. I am always amazed how much content we are able to cover in this course. Everyone in the class grew so much this summer. They are all going to be great teachers.
MHL 350 Summer I 2007 Class Photo.
I'm the one in the blue suit.
The Herb Report is going great. Many folks have given me positive feedback, so the Herb Report will continue for a long time. Since it only takes a webcam, YouTube and ten minutes, I should be able to keep these going on for a while.
I plan to have guest co-host from time to time. Last week I was able to get a great friend to join me for a cast. You have all seen his work if you have seen the
"I'm a Nerd" music video
of me playing the song in my Stormtrooper armor. Well, Jim or
TK560
made that Stormtrooper armor. Jim has many talents and loves to talk about his TV and movie props he has made over the last few years. This is a great cast for all of those that like to learn about the behind the scenes part of movie making.

The Herb Report (Cast 2) (6-24-07)

The Herb Report (Cast 3) (6-28-07) With Co-Host TK560
Here I am in low light right after the summer rain stopped, making a music video.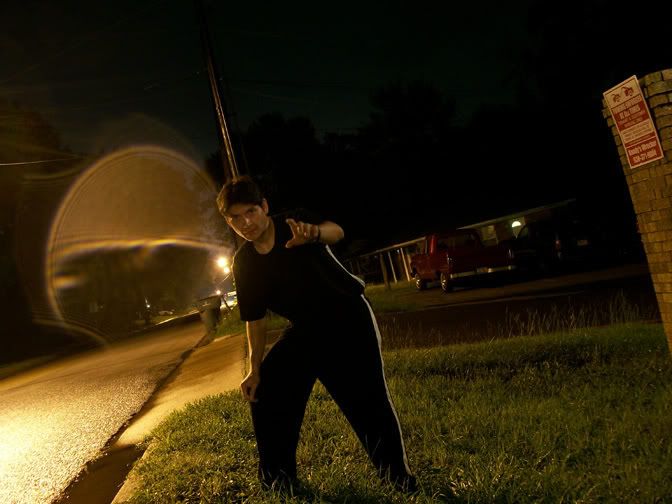 It has been raining a lot the past few weeks. So I wrote a song about the rain. I took a lot of photos and made a photo music video. Also, I recorded the song while it was raining out. I hope you all enjoy it.
"Raining On My Soul" Music Video
Herb-a-Grams are cool to get and make.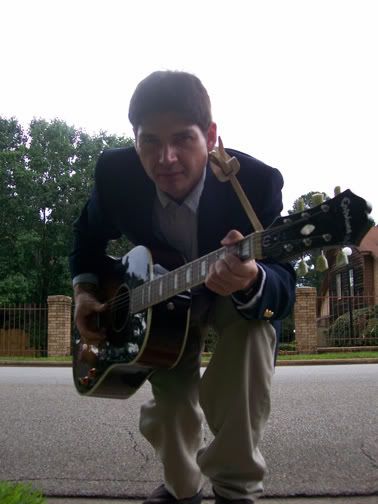 Making the ad for a
Herb-a-Gram
was sort of a joke. I didn't think that anyone would want one. Well, I was wrong. Folks love getting them. And I love making them too. If you want one, let me know. As long as I have time, I do a couple a week. It is a great feeling to give someone a little joy in their lives in return for a few minutes of me singing a song.
Herb-A-Gram -What is this?
Here I am sitting on the ground.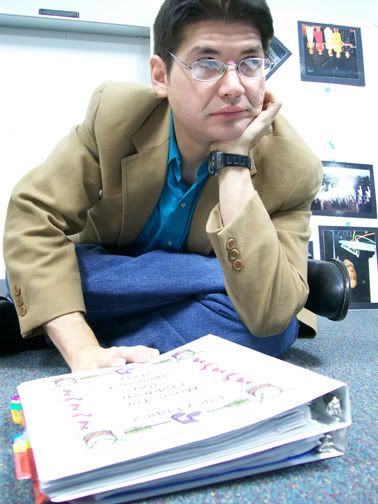 If you need a cool class Summer II, check out this video for the Intro Electronic Music class.
Take MTC 362 Intro Electronic Music
Here is a video on how to use GarageBand.
How to use GarageBand (Part One)
And have a great 4th of July! Enjoy your independence and remember how and why you have it. I do.
More Photos:
Here I'm standing.
Here I'm talking.
Here I'm smiling.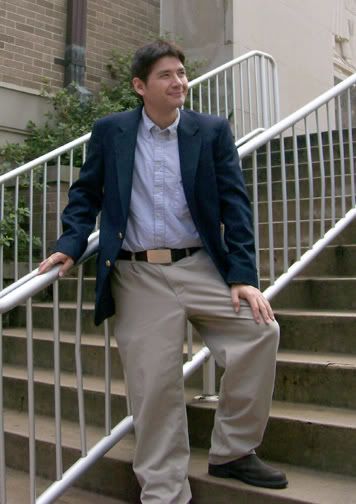 Here I'm rockin' out.
Here I'm thinking.