"Are these UFOs?"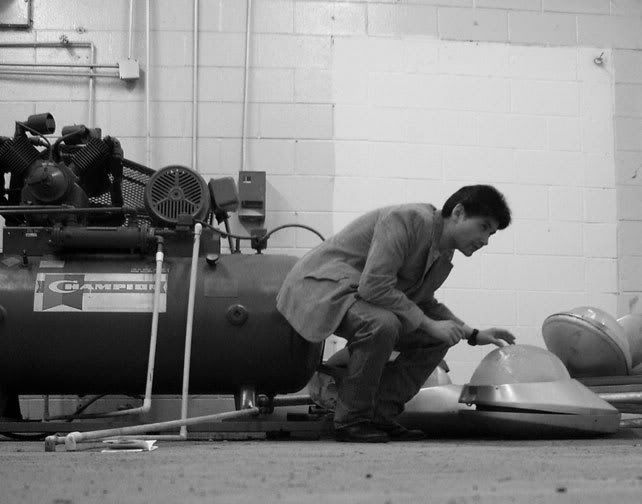 Some movies are
great
. Some are
awful
. Sometimes the movie trailer is better than the movie. And sometimes you want to make a full length movie, however you don't have the resources to make a 90 minute movie. Well you might be able to make a movie trailer of a movie that you have always wanted to make.
Here is a movie trailer of a UFO Tracker. This is the pitch, The UFO Tracker gets close to the truth and finds it's more than he can handle. Sounds like a great full length movie. Or at least a made for TV movie on the Sci-Fi Channel.
Well I hope you enjoy this movie trailer. A few photos, a voice over and some ominous music equals a cool movie trailer. And if you would like to see it made into a movie, let me know. Maybe I can at least make a five or ten minute short out of it this summer.

The UFO Tracker (Movie Trailer)
"I'm looking for UFOs. I'm the UFO Tracker!"
This Friday I am going help fight cancer by walking in the
Relay for Life.
I set my goal at $50. So If I have five friends donate a ten dollars, I can reach my goal. Right now I have had two friends donate.
If anyone can to donate $10 I'll send them a signed
8x10 Glossy of me
. Email me your address after you donate if you want the Glossy. After I reach my goal of
$50
, feel free to donate more. Remember it is all going to a great cause!
Here is the link to donate:
Donate to help Herbert raise his goal of $50 for RFL of Nacogdoches
"Donate if you can. Thanks."