I'm a Punk Rocker,
With a tie on, maybe New Wave.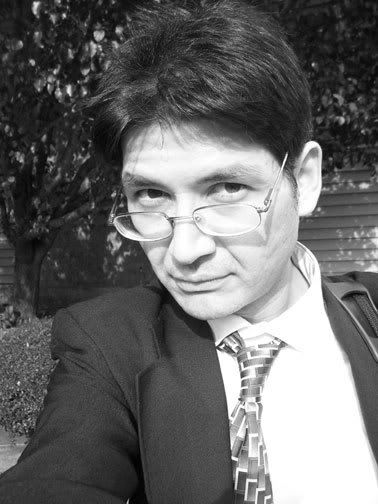 I love punk rock. Punk music is so stripped down and unsanitized, it is so refreshing to listen to. Especially compared to most of the commercial music out there.
In many ways punk music is the rock and roller's folk and country music. You can write a song about any topic, put a 'punk' sound to it and rock out. The weirder the chord progression, the better. My new punk song has more than I, IV or V7 in it.
What would you do if someone broke into your car and only took six dollars and left everything else? What's would be the point of that? Who would do this? Why? What can you do with six dollars that's worth getting into trouble over? Well here is a song about that situation.
As you know I take a lot of photos of myself. I have been making a lot of Black and White photos from them. It is amazing how an OK looking color photo can look great in Black and White. And if you take most of your photos at five o'clock lighting, you can get some great results.
So in this punk rock video, I added a lot of Black and White photos I have taking this month. I hope you like it.

"They Only Took Six Dollars" Music Video of B&W Photos
Me working the phone to get a movie deal.
Nah, I was just checkin' the time.
As you know, I love making short movies. Lately I have reached a point thinking that even with the inexpensive equipment I have, I want to make my future films look more cinematic. I am going to work on making better looking films from now on. So I made this short Art Film to test out some different camera angles.
You tell me, what scenes look like a movie? Which ones don't? Why? Do you believe any part of this film could be on the big screen?
I may put a soundtrack later, however this film may not need one. Maybe I'll make it into a music video.
If you have any feedback, that would be great!
The Road (Short Art Film)
A few Black and White photos.