Here I am voting.
I am an Amercian Voter!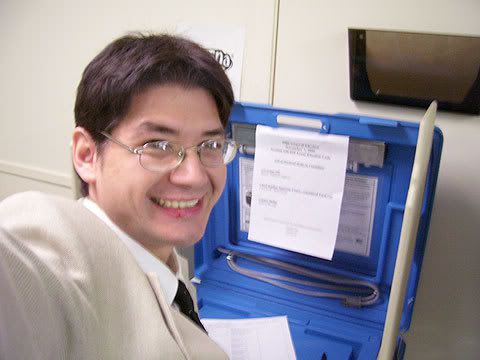 I like to vote on election day. It makes me feel like an American. I am very proud of the fact that I have voted in every election that I eligible since I was eighteen. It looks like that I must've paid attention in my civics class I had back in High School.
Should everyone eligible vote? My answer is if they want to. Freedom is having choice, so if you don't want to vote or care who is gets elected, that's your choice.
I do feel that when I vote, I am in a small way paying homage to all of those that have fought for my freedom and right to vote.
This American will always remember their loss and sacrifice. And I will vote in every election that I am eligible for until I have beamed out of here.
Here I am going to vote.
Here I am rocking out, to get folks out to vote.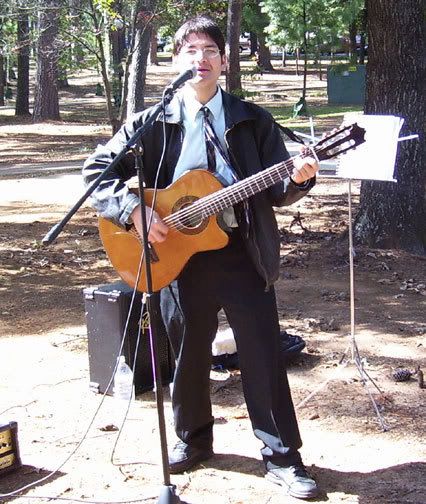 Also I got asked to play guitar on "Grease". It is going to be fun. The first rehearsal went great.
The "Grease" guitar part is mostly chord changes. I have been playing changes all of my life, so this is the one musicial that I can sightread. I'll have a few solos, it's a good thing that I can play the blues too!
I am going to be "Greased" out over the next week and a half. I can't wait to see the show come all together. I'm ready to rock! I'll break out the old Stratocaster and put down my classical guitar for a few days.
That's rock and roll!!!