Have a Happy Halloween from East Texas!
"I am looking for two droids."
"And I'm not too short to be a Stormtrooper!"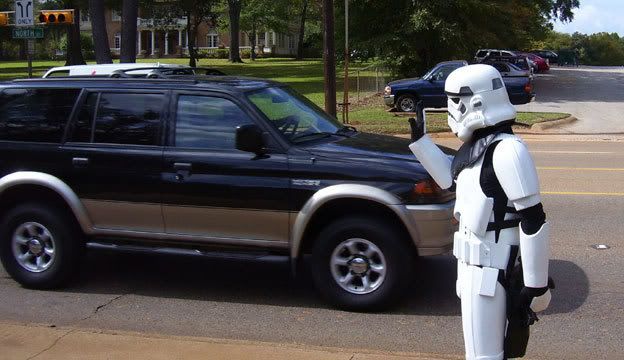 I hope that you all will have a Happy Halloween. To me, Halloween is a time that I can dress up as one of my favorite Sci-Fi characters and have a fun time.
I don't care about all that scary and horror stuff. It's a fun time that I can freak out some folks and no one cares. And I hope that we all can have a good laugh too!
Here is my Nerd Halloween song to put you in the mood of Halloween.
"It's A Nerdy Halloween"
Music Video
Here are the mp3s!
"It's A Nerdy Halloween"
"It's A Nerdy Halloween" (The Metal Version)