I'm a filmmaker.
The last few months I have been busy being a flimmaker. Last time I made
"Truth"
, a sci-fi film, that I love and have submitted to SXSW. Only those that understand sci-fi, got that film, however I love it and can watch it over and over again.

"The Will of Life"
is a different film. In sci-fi you can hide what you are trying to say with aliens and UFOs. In this film, I wanted to have a message without being preachy.
One topic I have been fascinated with is how a boy and girl decide to become a couple. Perhaps since I spend so much time on a university campus, I see a lot of mealiness relationships and witness how crush they are for a few days and then the next time I see them, they are either back together or with two other people. Fascinating!
What is the divorce rate in the US? 40 percent? 50 percent? 60 percent? Why?
How does this happen? Two people are in love and a few years later they, for a lack of a better word, ain't.
Well what if I told you a German philosopher's named Arthur Schopenhauer had a theory to explain this. So instead of boring you with a dissertation about it, you can watch
"The Will of Life"
.
I really love this film. It has a story, it looks good, it is fun to watch and the most important thing, it has a message. This film, hopefully if I did my job, will make you think about your perspective about relationship and love. If you strongly disagree, that's great! And perhaps if you have had your heart broken, it will give you solace to know why and that it was nothing personal. It wasn't your fault, it was the will of life.
This is my first major film work without me as an actor, and I have to say, it's a lot easier to focus on the film when you don't have to act. Being only the director on set is great! I want to thank all of my crew and actors, you all are the best!
I'm sure I will act in more of my own films, mainly because I just don't get parts that give me a challenge as an actor from other filmmakers, yet. Once they realize that I'm a Gene Hackman of East Texas, I'll never stop working.
I am happy to write, direct, edit and compose music for a film I believe in. Enjoy
"The Will of Life"
. In my heart, I feel it may change your life, perhaps for the better.
The Will of Life
Hit the HD button to see high quality video.
The Will of Life ( Director's Commentary)
I'm a bum.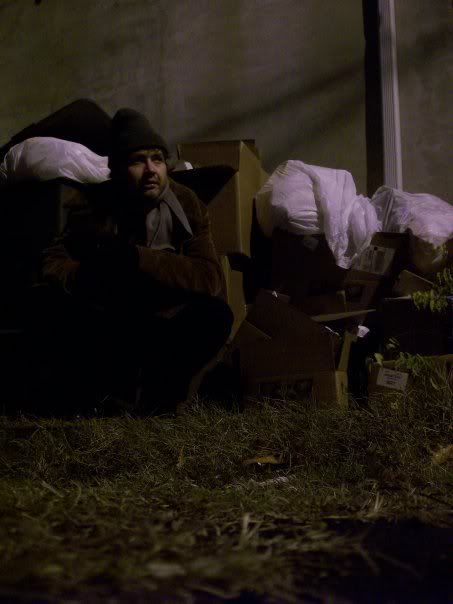 Here is a three minute version of the film I shot last summer. It's not done, however I love the look of this film so far. And I am in every shot. I love that too.
Bum - Promotional Film
Call someone and tell them to go watch my
movies
!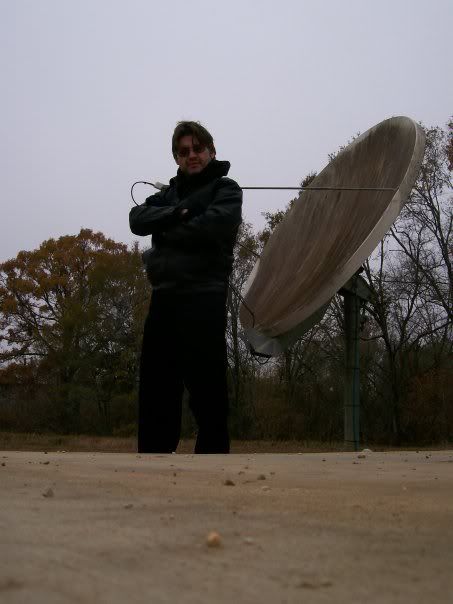 Rockin' out
is my life!