That's a lot of guitars to play at one time!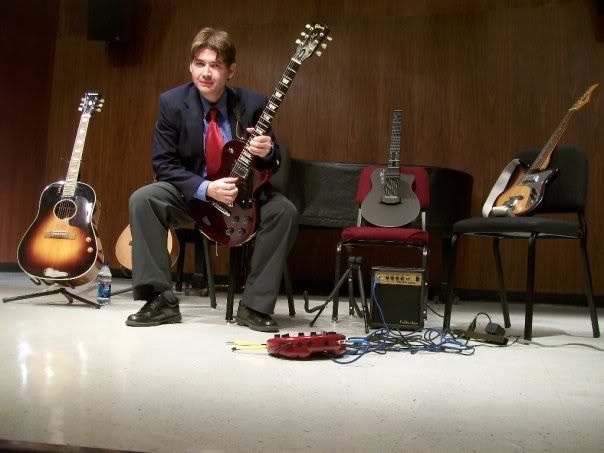 Songs of Herbert Midgley went great! The audience was awesome and responded well to the variety of music I played. And I had a great time rocking out!.
Rock and Roll!

Songs of Herbert Midgley 10-4-08
Here I am Directing!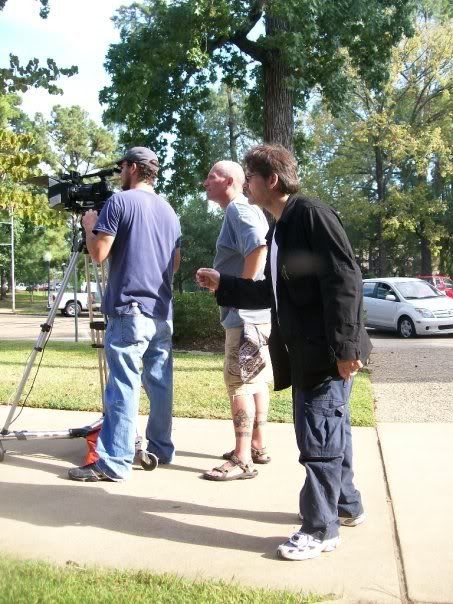 This weekend, I had a group of great people help me shoot my next short film. The crew was incredible and the actors took the words I wrote on the page to another level. Viewing the rushes, I am very pleased with the footage. Only a few pick-up shots to complete the film.
On this short film, I will not act. This is the first time I can watch every thing and not worry or think about me having to perform. It is a lot easier to only direct than to act and direct. However I do love acting, so look for me acting in other films! I have one in the can staring me, that with amaze you, I hope.
It is great to experience making a film only behind the scenes. I Learned a lot on this shoot, as I do on every shoot. Pre-production makes everyone's life easier. The actors, crew and myself were so happy that we worked the whole time and knew what we were doing. Lighting and camera movement was done quickly and efficiently. Thanks again to the great crew.
I designed this room.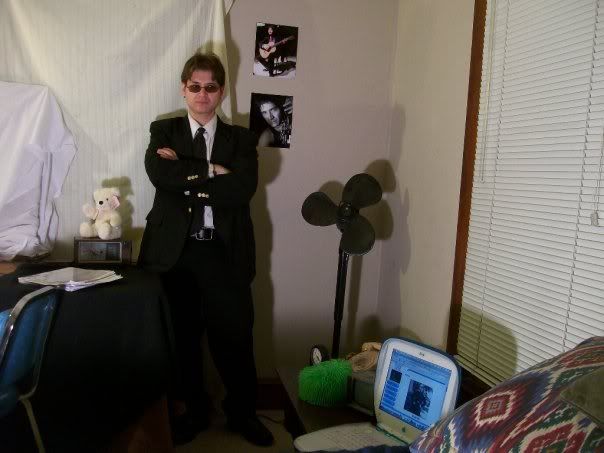 This time I got to art direct too, which was a fun challenge. Two hours before was an empty room, then you look around and you designed a room to capture the spirit of the film.
This short film, I hope, will make you think about technology in a different manner. I love writing a screenplays. The full length screen play that I'm working on right now is going to knock your socks off, eighty two pages so far. Can't wait to get it done and work on the first rewrite so I can get it out to folks to read.
And as always, Rock and Roll!
Here I am looking like a Director.
Photos:
Looking cool in uniform.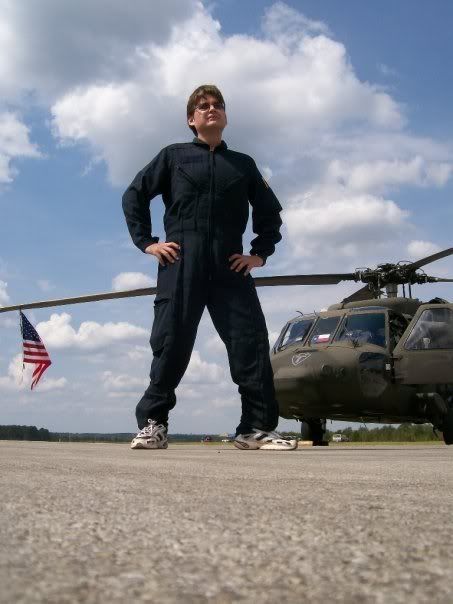 Rockin' Out!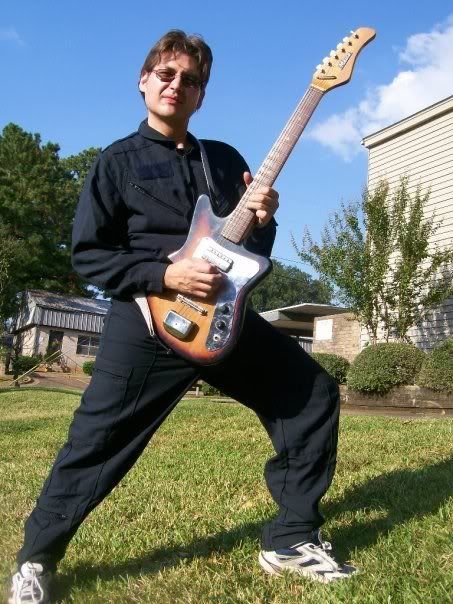 Love this rock for some reason.