UFO Parts and Me
I have been having a lot of fun making music and videos this week. Life is going great and can't wait to have more happy times. The weather has been awesome to go bike riding, however it should be a hot summer if it is in the 80's in the spring. Well that's East Texas for you.
On Saturday I got to shoot my first film project as a director with a film crew. Everything went great. The crew worked hard and fast. All of the actors showed up and acted great. And I got about 90% of my film shot.
For the last three months I have been working on a script. I rewrote it about six times since the first draft. Also I did all of the art direction and prop making for this Sci-Fi film. Had to break down the script and work with the talent. With all of this preproduction, the shoot went smooth.
To all of the crew and actors that helped with this project, many thanks! Can't wait to edit the complete film. Here is a quick teaser.
"Truth" Teaser
Rockin' Out!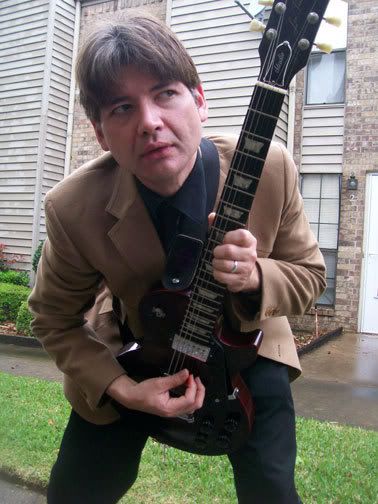 Of course I am still writing songs. Here is a great song with a rockin' music video. This music video will make you think about life. And I am sure looking around a lot in this music video. Looking at life flow by, I guess.
"Light Flows Down" Music Video Live Action
Fighting Cancer with my music!
Once again, I was invited to play a few songs at the Combating Cancer Concert on Saturday. After filming for ten hours, I came up and rocked the house with a few classic tunes I wrote. This is a rare chance to hear me use distortion on two of my famous songs. Enjoy.
"Combating Cancer" Concert on 4-6-08
Photos:
Looking cool.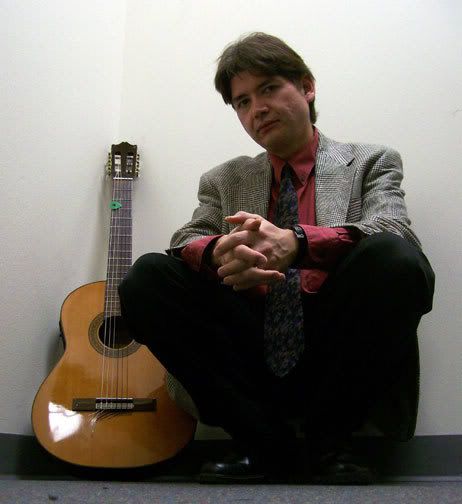 The Thinker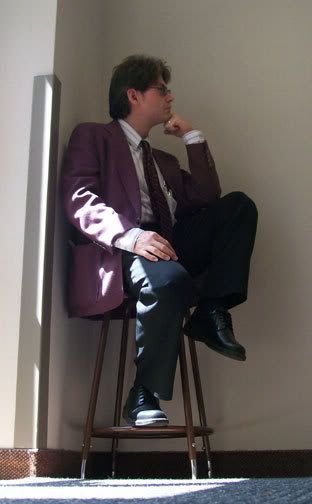 Where am I?