Rockin' Out on a Nice Day
On Saturday I got up and it was a beautiful East Texas day. So I wrote a song and shot a video of me rockin' out. I did two versions, one on my Tuxedo Epiphone Les Paul and one on my classical guitar. Which one do you like the best? By the way, East Lakewood is a street in Nac. Never wrote a song about a street before, so hey why not now.
"Stuck on East Lakewood" Music Video -Electric Guitar Version
"Stuck on East Lakewood" Music Video -Classical Guitar Version
1978 Gibson Les Paul Studio, price today $3000.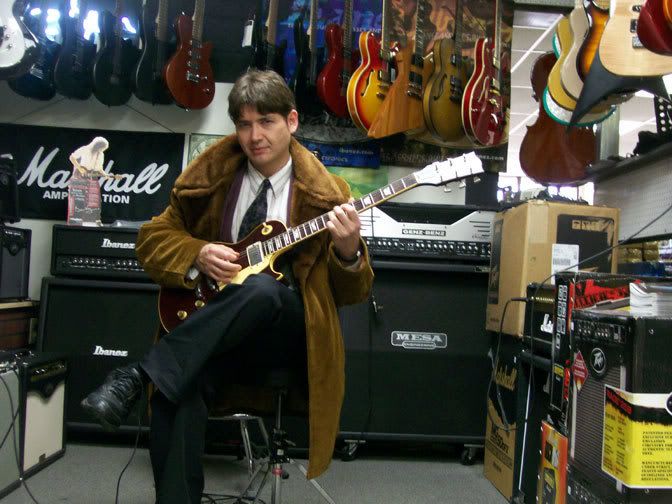 I have been looking for a Gibson Les Paul since I bought a used Epiphone Les Paul a few weeks ago. It is shocking how much a real Gibson Les Paul goes for now. There was a used 1978 Gibson Les Paul Studio at a local music store and they want $3000 for it. This guitar has been used a lot over the years, the paint is worn and the hardware shows wear too. And this guitar is still going for $3000. If it were $800, I still I wouldn't have bought it, at $3000 there is no way I'm getting one.
The least expensive real Gibson Les Paul is about $800. A model that I would like to get cost about $1200. The Robot Gibson, which tunes itself, goes for $2500. The custom Les Pauls go for $3000 plus. Oh well, when I start selling a lot of Nerd Songs, I'll buy a new Les Paul. Or maybe a use one that plays and sounds great, under $400. $200 would be even better.
Here I am rockin' out at an open mike night on my Tuxedo Epiphone Les Paul. The second song I'm rockin' out with a heavy metal solo! Watch out for all of those notes!
Open Mike Night at SFA 2-19-08
Classicalin' out on the Harpsichord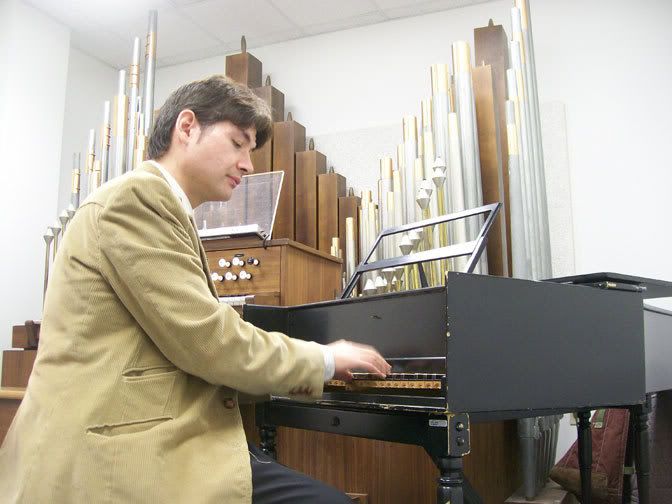 Just for fun I thought I would improvise some classical music on the harpsichord. Even though the piano and harpsichord look similar, they both play differently. The harpsichord 'plucks' the string, so the action is different than a piano which uses a 'hammer' to strike the string. Well it was fun to see what I could improvise on the spot. I do love to make music up on any instrument.
"Happy Times" on Harpsichord
"Walking Together" on Harpsichord
Photos:
Composing my daily Chorale.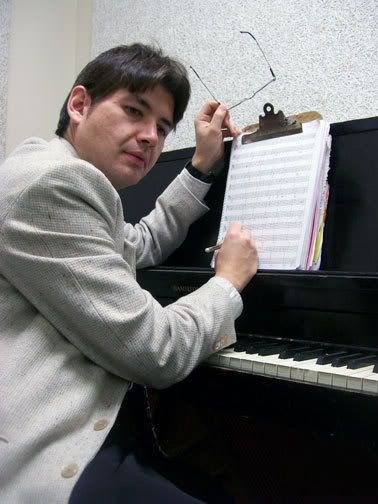 Here I am as the 'Evil Doctor' in a short film.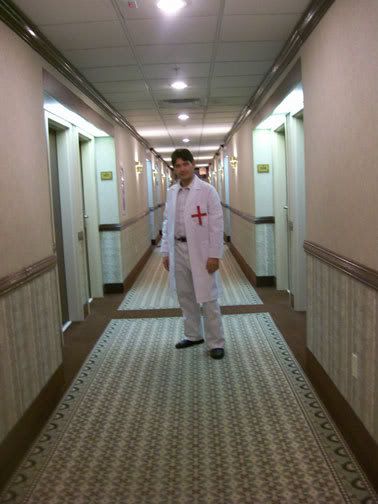 Love riding my bicycle on a sunny day!
Thinking.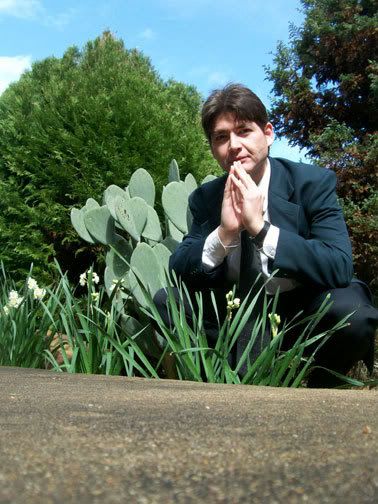 The moon is up there somewhere.
That's a cool tree in the background.
Another 8x10 glossy.