What is the Triangle Question?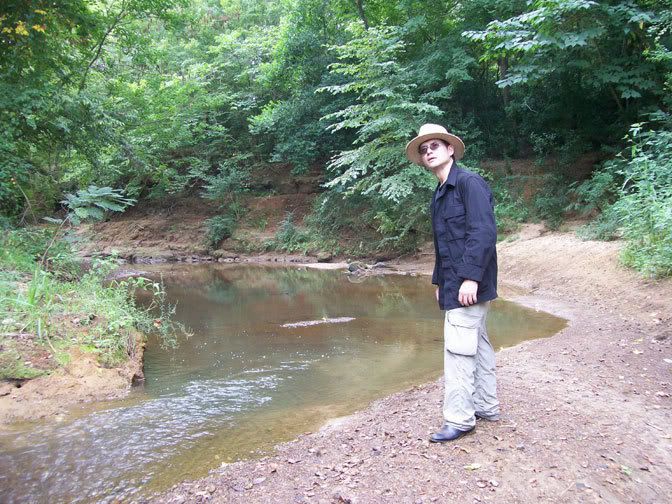 This summer I had hoped to shoot a lot of short movies. Well the time flew by, and I did make a few cool music videos and worked a bit on a few other films.
I had last Saturday free, so I put on my action hero outfit, grabbed my camera and hopped on my bike to go out and shoot a movie. We all loved the "Raiders of the Lost Ark" as kids, and what a dream to shoot something in that genre.
My goal from now on is to shoot shots that look like a real movie. It is harder to do solo, which I have done for the most of my movies. Whenever the movie making bug hits me, I can't seam to get anybody out to shoot. No problem, since I am a one man film making machine. And I love to act too.
In East Texas, there are so many great nature locations. All within one park, I'm by pine trees, a clear field, then I'm next to a creek that looks like I'm in the Amazon! What a great place to make movies!
I shot the footage in an hour. Then edited the footage, added a soundtrack I composed and post it on the web in two hours. And then have all of my friends around the world watch my new action short!
I hope you enjoy it! Have a great first day back to school.
The Triangle Question

I'm a Action Hero too.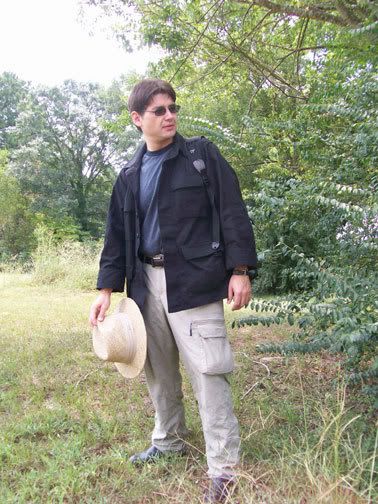 Is that the triangle?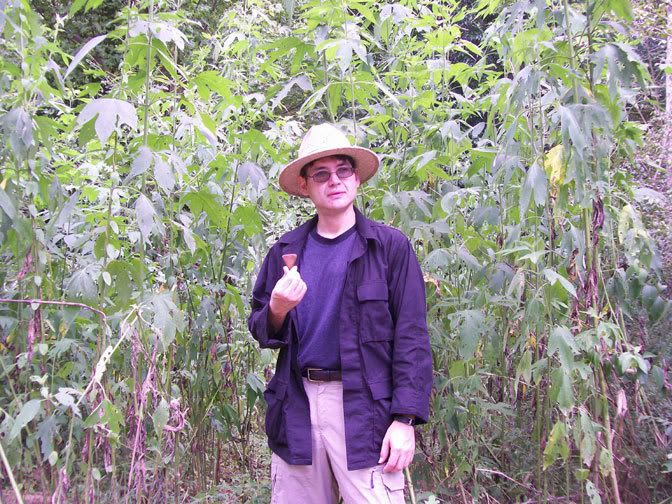 A close up of the Hero.