I am amazed!
This appeared in today's
Pinelog
.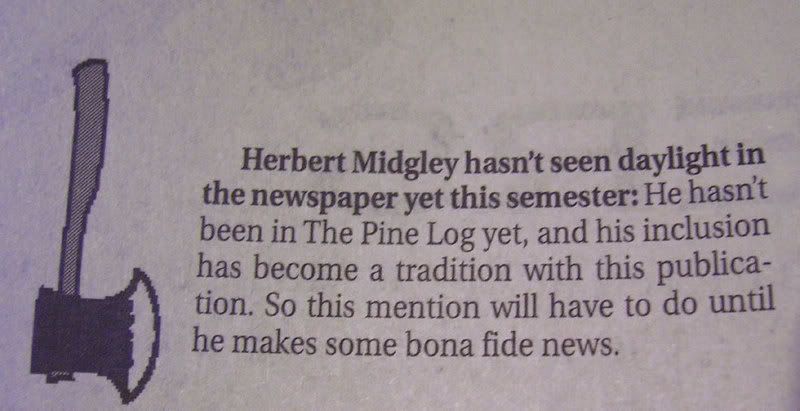 Ok, here is some news worthy of publication. Last night I finished my third full-length play. It is titled
"That Couple"
. In this play there are twelve acts of the same two characters in different situations. Some are traditional plays and some are avant-garde.
They all have some kind of a 'twist' at the end. This is the fastest that I have ever written a full-length play. It took me about seven weeks to finish this play. My last full-length play took me almost six months to complete.
Also, since there are twelve different acts, there could be twenty-four different actresses and actors that could perform in this play. Or two talented performers could also make it happen.
The great thing is that all of the acts are self contained, so each act could be performed as a one act play. Each act is from four to nine pages long. It was fun to write a bunch of short one act plays. And there is a unifying theme through out this work. I hope that you enjoy it.
I know that most would rather watch a
video
than read a 71 page play, however it should only take about hour and change to read. So if you have the time, please let me know what you think. Feedback is important to make one a better writer.
And here is another event that typically happens to me out of no where,
The Timetorians
has been picked to show at a
Sci-Fi film festival
.
RadCon
is a Science-Fiction/Fantasy Convention that takes place at the Pasco, WA Red Lion Inn every year on President's Day Weekend. Radcon 4C this year is February 16th - 18th 2007, so if you are in the Pasco, WA, check it out at the Red Lion Hotel.
If you can't make there, here is a YouTube link to
The Timetorians
. The greatest indie Sci-Fi movie ever! Here is the movie's
webpage
.
And I wrote another song this weekend. This time not a sad whiny emo song, it's a Rock and Roll song. I'm happy that I can still Rock and Roll when I wanted to. I hope that you like it.
Somebody Stole My Girl (Music Video)
Here are the play links.
The full-length play:

That Couple
Twelve One Act Plays:
The Actress and the Space Astronaut
Ain't Technology Grand
Backpacking Through the Louvre
Happily Ever Never
Prank Phone Call
You Can't Con A Con
Nuke The World
The End of the World
What is Love?

Hit Me Baby One More Time
Eternity
It's String Theory, Baby!
And today was a great day to ride a bike!